Getting plans approved and making clients happy... That's the goal.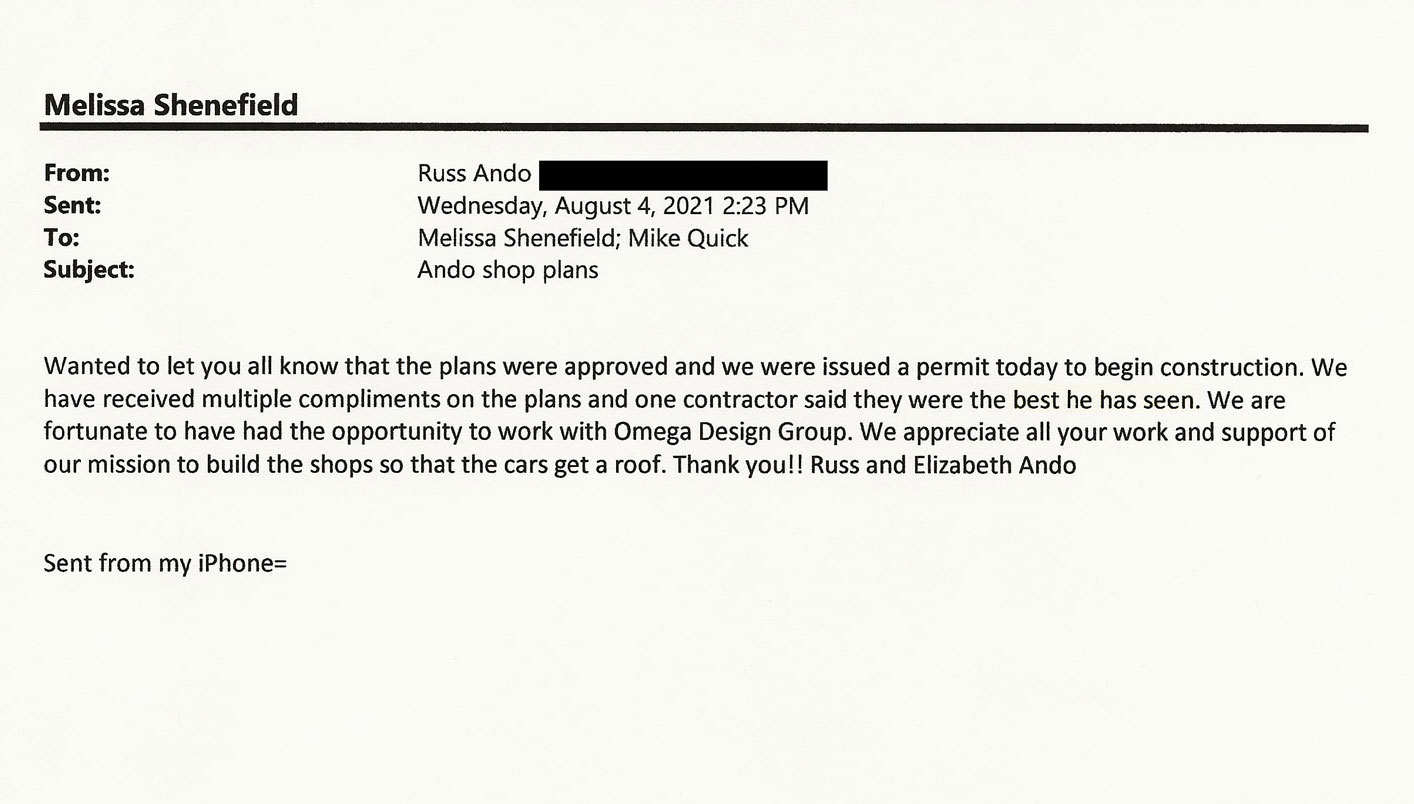 We work hard to make our plans clear and our designs great, Thank you for the kind words.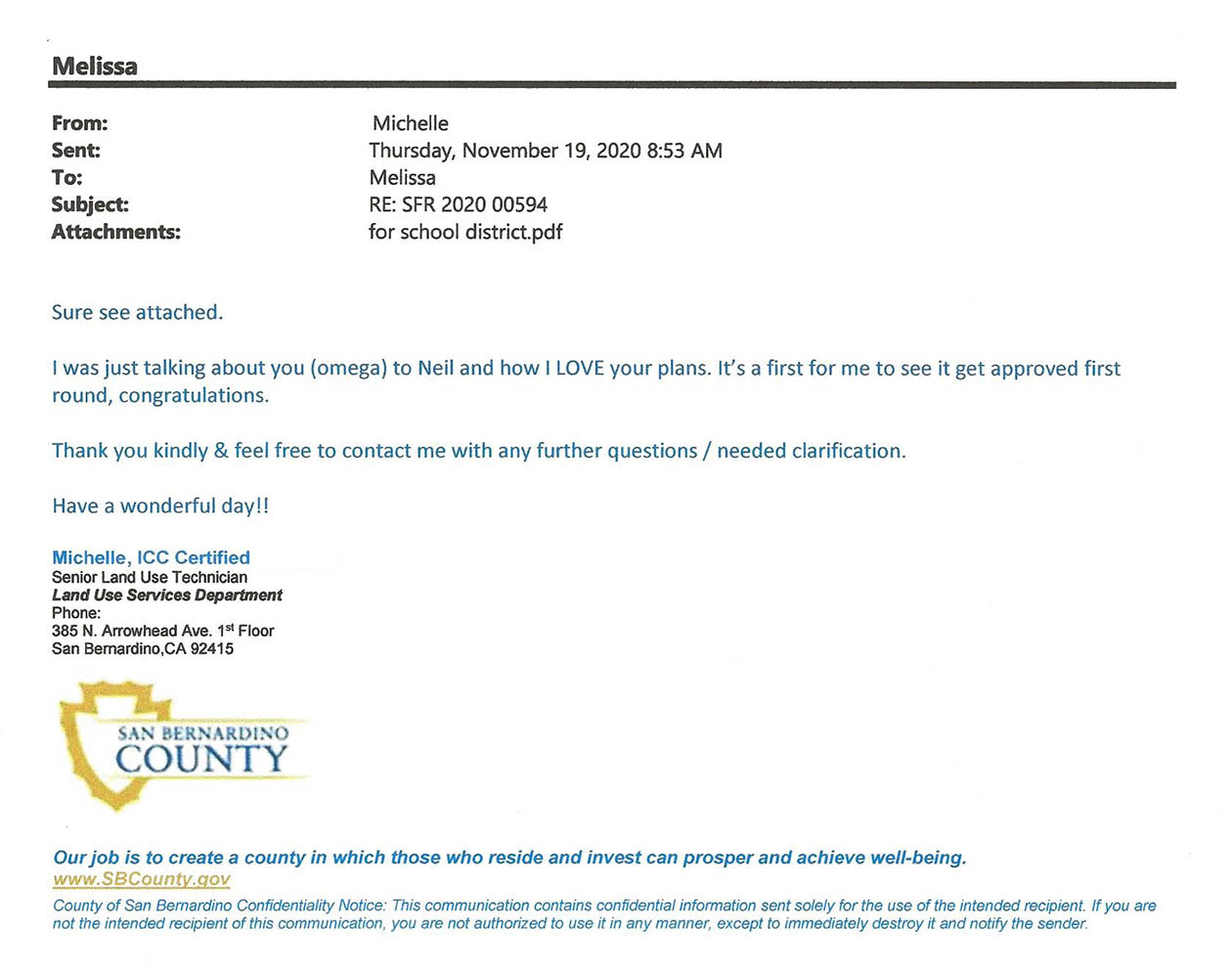 Making a contractor and a plans examiner happy is definitely a win.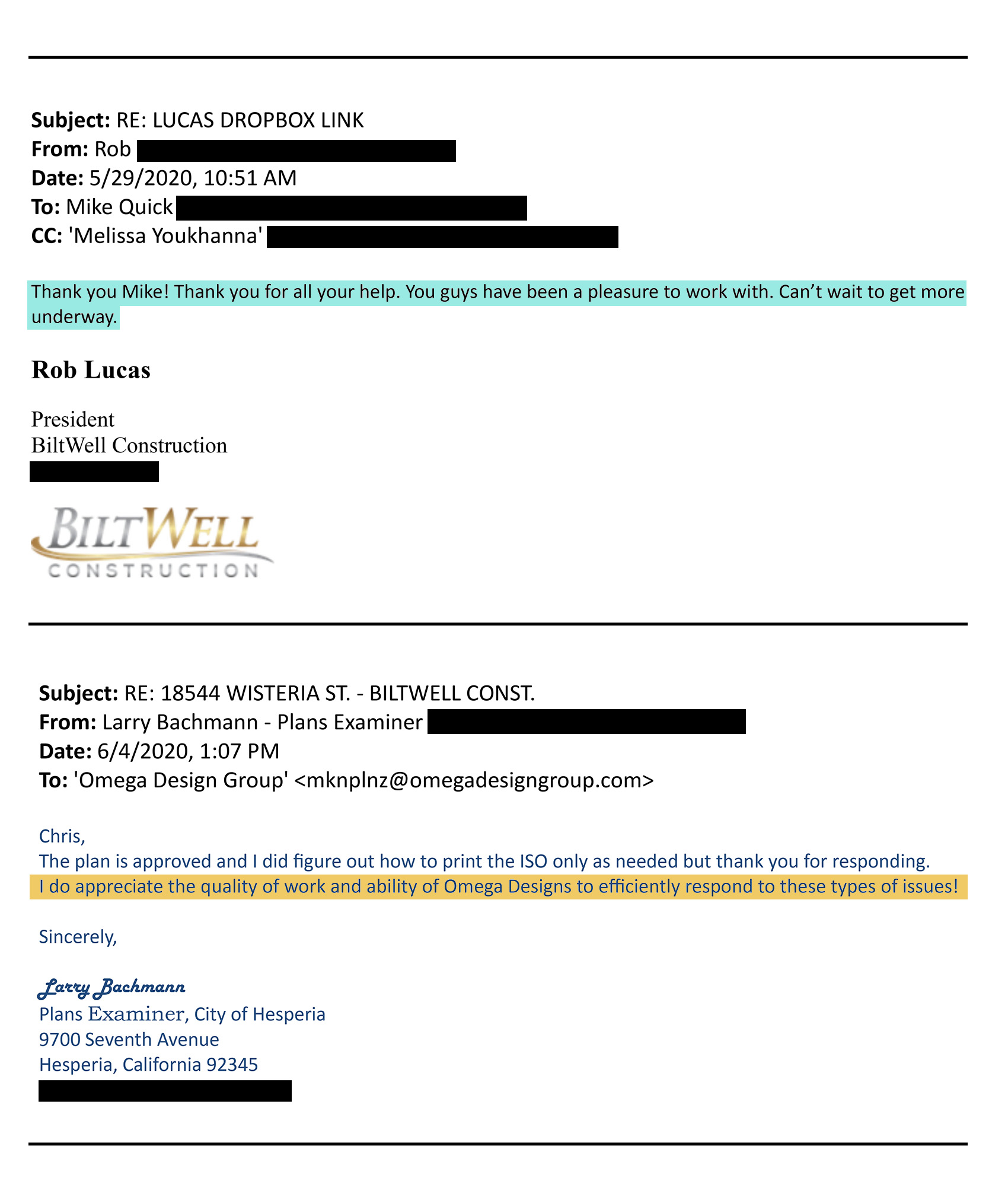 We always strive to make clients and contractors happy.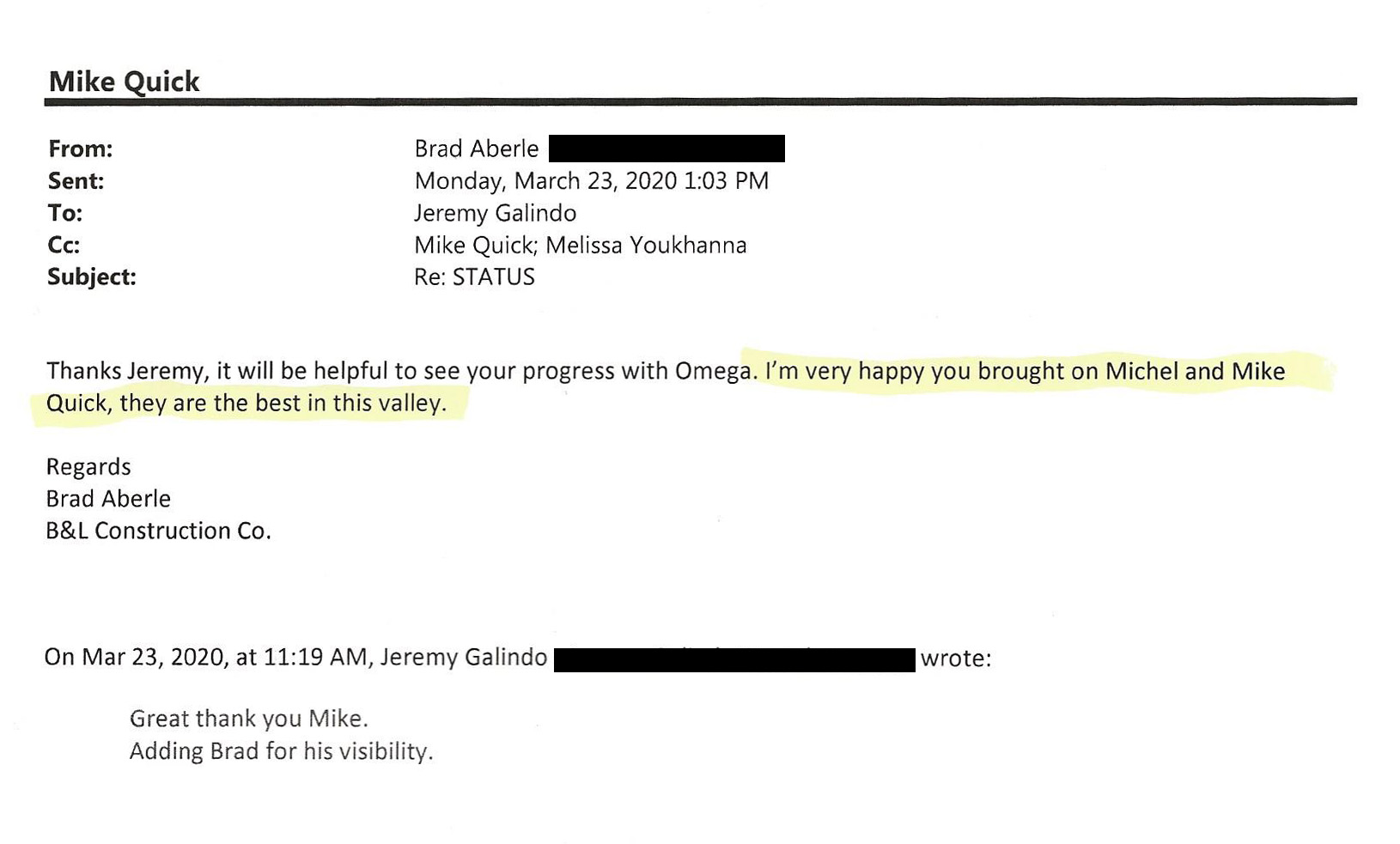 Happy clients bring a smile to our faces!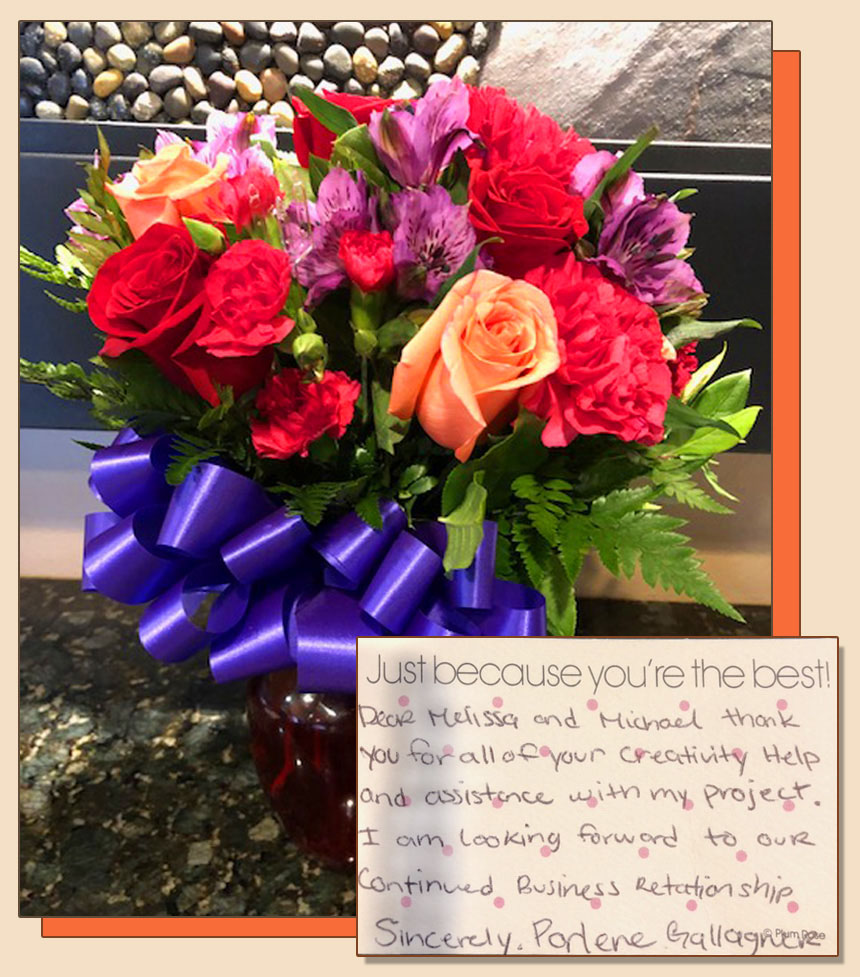 We love it when architecture goes smoothly!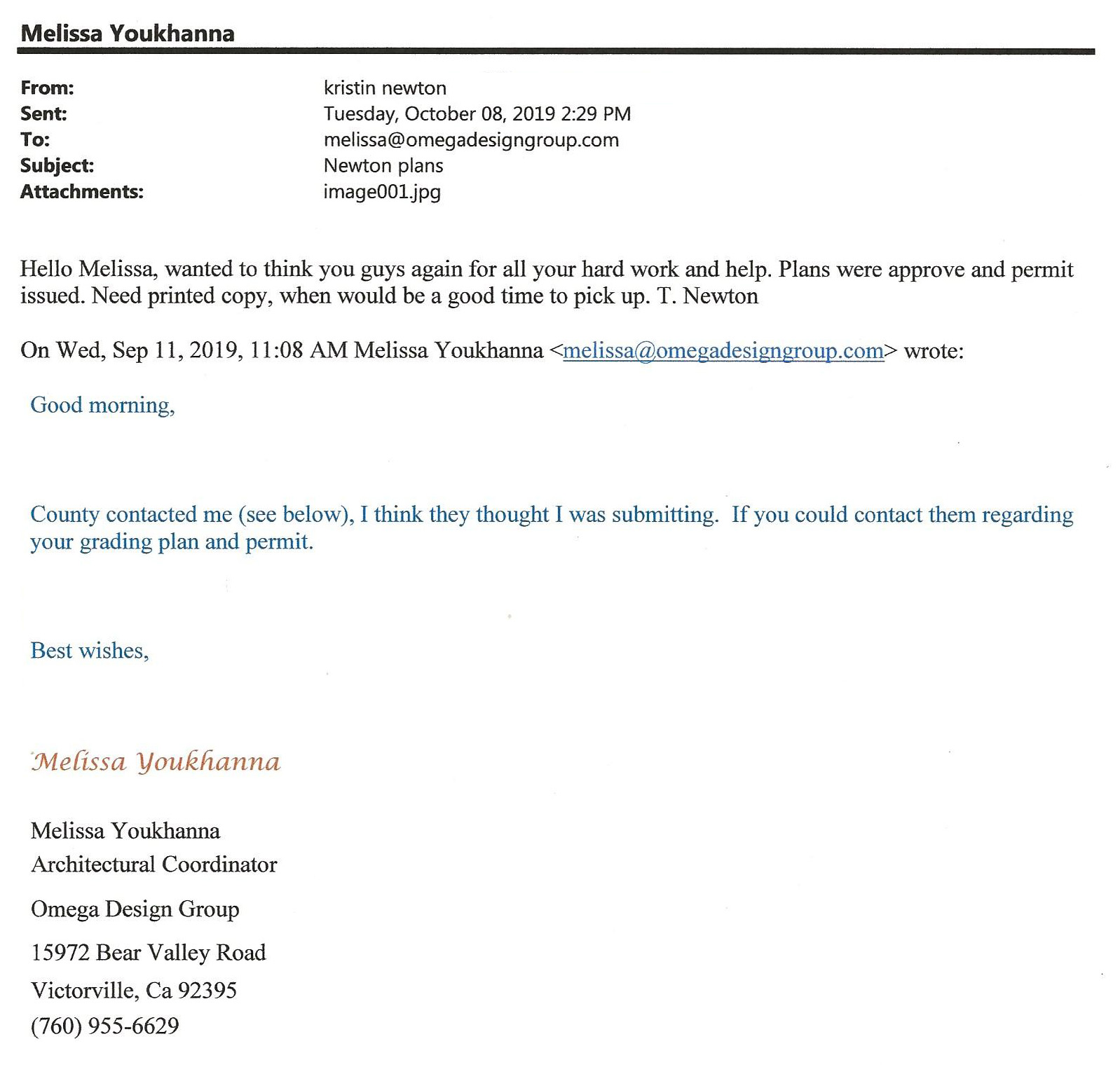 Your home is a big deal to us too!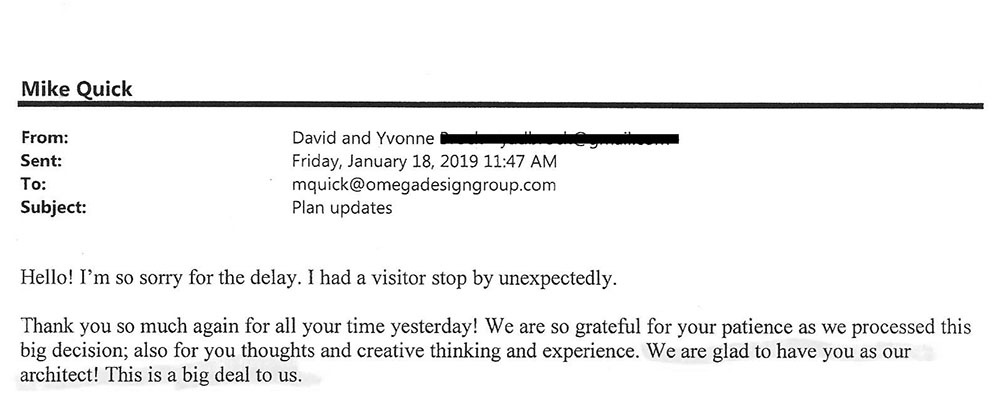 Designing homes is a rewarding experience!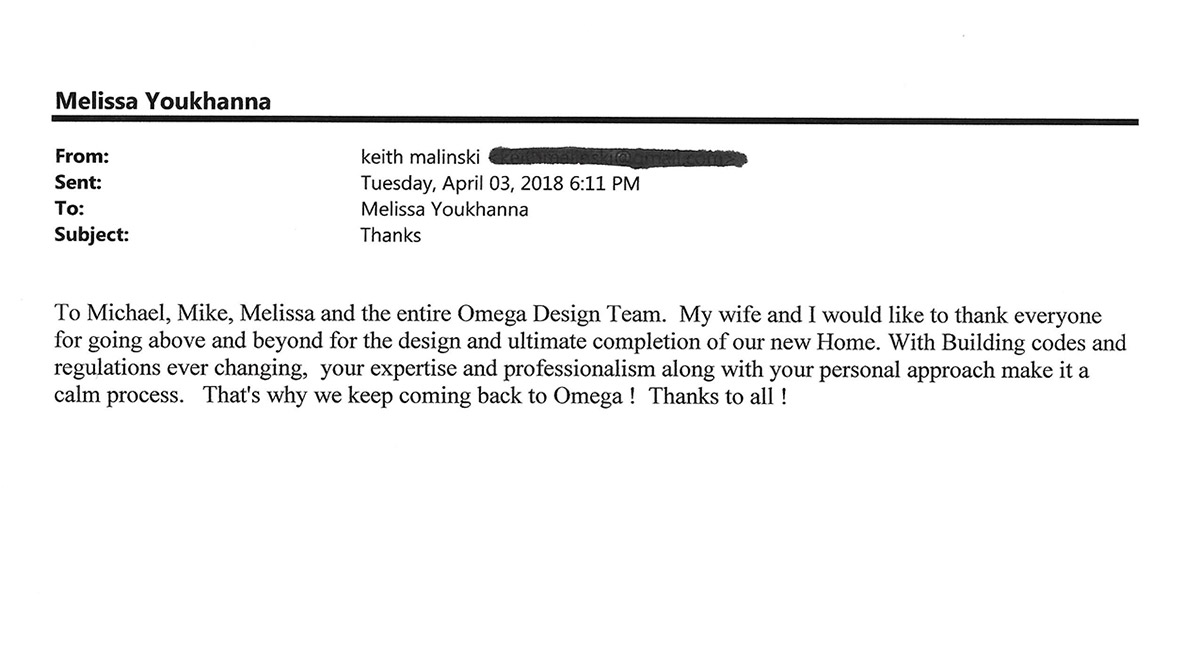 Another satisfied client!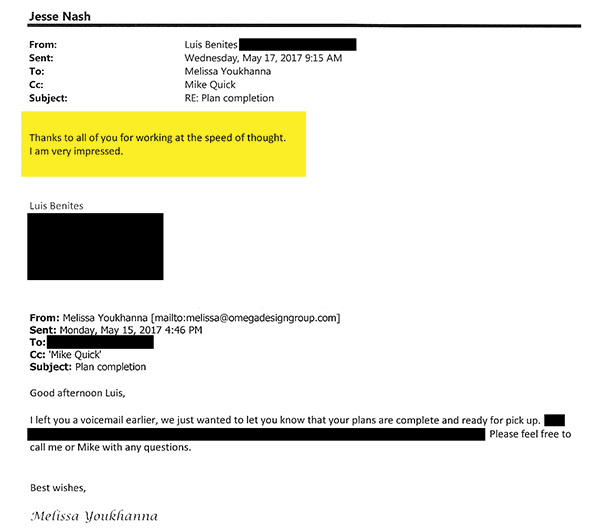 Letter of Appreciation from a happy customer - vacation home built at Calico Lakes, CA: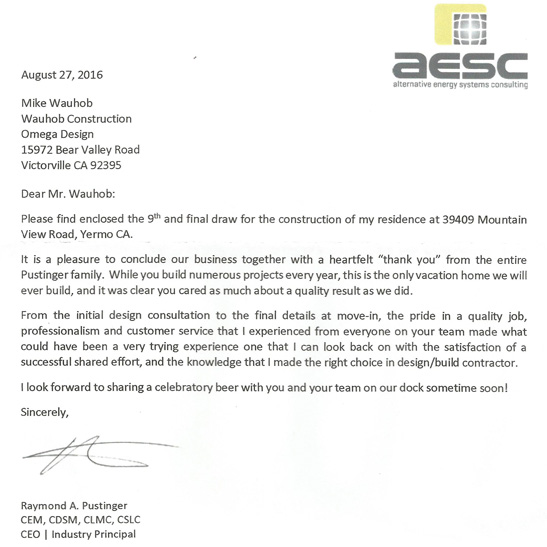 At Omega Design Group we only know how to prepare plans one way...